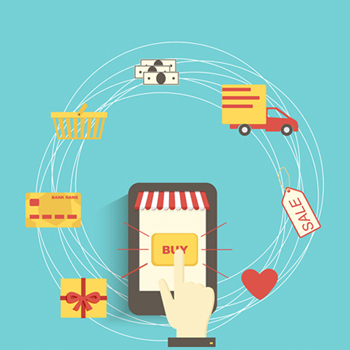 Are you looking to develop an E-commerce website?
Enable online transactions. The digital work is your marketplace. Factors like convenience, time scarcity, control and price are driving consumers to make their transactions online. As a result, e-commerce solutions need to be engaging and effective so as to heighten the overall experiences of the customers and increase customer retention and loyalty.

Establish your business online. Successfully.
If you ignore your business' potential online, you are ignoring a major opportunity. The digital world today, gives businesses the opportunity to market their services on a global scale.
Read the following questions and if you answer 'yes' to them all, then it's time to contact us!
Is your sales growth slowing down?
Are you looking to decrease the costs of your brick-and-mortar business?
Do you want to be a proactive marketer selling through all channels?
Do you want solutions that can streamline processes such as warehousing and ordering?
Are you an entrepreneur looking to sell homemade goods from your home without a major risk?
The web is going to be the marketplace of the future. There are a variety of factors that are driving the rise of the e-marketplace. However, there are now many ecommerce solutions and websites offering the same product or service that you do. So, how will you ensure that your virtual marketplace will attract visitors and turn them into loyal customers?
Over the years, at WebMisc, we have been offering ecommerce website development services in Dubai for the B2B, B2C and the public sectors. We have helped businesses selling in the food and beverages, fashion, home and living, fitness equipment, real estate, travel industry and technology niches and more. All our solutions are custom-made to the needs of our clients so that they can harness the power of the web in their own unique ways.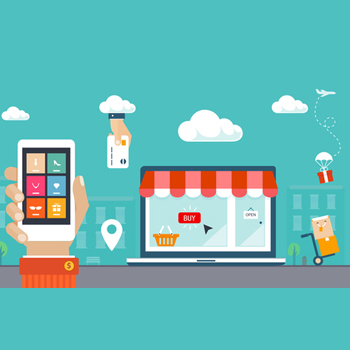 Ecommerce solutions in UAE
Our ecommerce solutions are effective to the point of improving the overall experience of the customers while securing their loyalty. When implemented properly, our solutions can efficiently track the number of orders, conversion rates and shopping frequency. Our solutions for
ecommerce website development in the UAE
can even boost your business performance online on all fronts: tracking, inventory, customer service and more. On the other hand, managing the business will be made easy both financially and practically.

Our customizations include enhanced search options, browsing techniques, shopping cart functionality, innovative product presentation, account management, shopping cart functionality, customer relationship management, order tracking and inventory, catalog and content management.
Turn your business into an online success!
You may be also
interested in